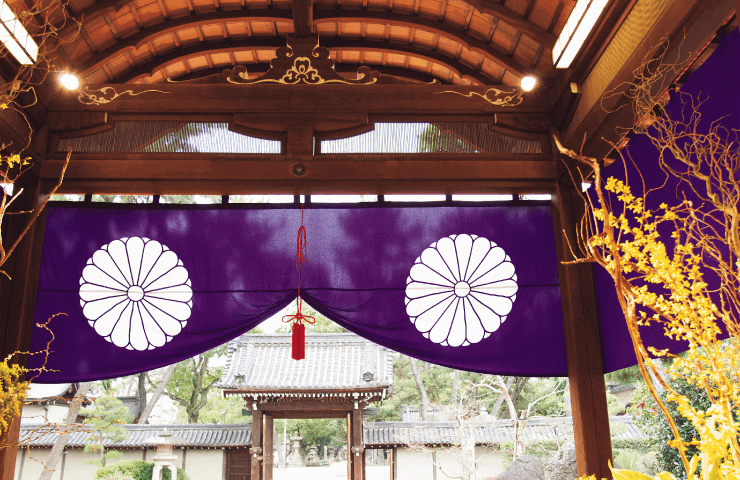 Overview and History
Sumiyoshi Taisha is one of Japan's most ancient Shinto shrines. According to traditional Japanese chronicles, the shrine was established in 211 by the legendary empress-regent Jingū, who governed western Honshu after her husband's death. Empress Jingū dedicated the shrine to three deities of the sea, who are collectively called the Sumiyoshi Sanjin. In Shinto mythology, the Sanjin came into being when the deity Izanagi, co-creator of the Japanese archipelago, purified himself in the sea after a voyage to the underworld. One theory holds that the deities are the three bright stars of Orion's belt, which were commonly used in navigation. After Empress Jingū died, she was enshrined alongside the Sanjin at Sumiyoshi Taisha as a deity in her own right.
Sumiyoshi Taisha was built within a few meters of Osaka Bay, but natural silt buildup and land reclamation projects have moved the shoreline almost 7 kilometers to the west. Between the seventh and ninth centuries, the nearby port of Naniwa was the departure point for trade and diplomatic missions to China. Naniwa was also the beginning and end point of the domestic trade route that connected Osaka to northern Japan.
Sumiyoshi Taisha's main shrines—the four halls which house its patron deities—face west toward the bay. This sets them apart from most Shinto shrines, which face south or east in accordance with geomancy rules adopted from China during the Nara period (710–794). In the past, the main shrines were rebuilt every 20 years, but this practice was disrupted by civil war in the sixteenth century and ceased entirely in the early nineteenth.
"Sumiyossan," as Osaka residents affectionately call the shrine, appears in many Japanese stories, from ancient folktales and the eleventh-century Tale of Genji to more recent literary works. A memorial on the shrine grounds honors Kawabata Yasunari (1899–1972), the Nobel Prize–winning author who set his short story "Sorihashi" (1948) at the shrine's iconic bridge.
For over 1,800 years, the shrine has protected the maritime gateway to Osaka and the old capitals of Nara and Kyoto beyond. Its devotees have included monarchs and poets, seafarers and traders, along with millions of others from all walks of life. Each January, two million people come to Sumiyoshi Taisha for hatsumōde, the traditional first shrine visit of the year. The midsummer Sumiyoshi Matsuri is one of Osaka's biggest festivals, featuring a parade of portable shrines. Other events, such as ritual rice planting in June and a moon-viewing celebration in early autumn, draw crowds with music, dancing, and readings of traditional Japanese poetry.